About the projects: Aglaya.Barcelona
Self-proudness, ecology and social responsibility through fashion
The young entrepreneur founder of this E-tailor, Alex, has strong ideals and wants them to be the pillars of her company, Aglaya.barcelona. Aglaya borns with the aim of making people – specially women – find, love and accept themselves through clothing. Behind there's the belief that fashion should be for everyone, not only for those who answer the canons or the sizes imposed by fashion brands. This is why Alex came to Magis Teams wanting to change the fashion industry, founding an e-tailor where customers can have the piece of clothes 100% custom-fitted.
Aglaya gives the opportunity to clients to take part in the manufacturing process of their clothes, being able to choose parts of the design and the material. Clothing is something to play with and fashion can show everyone's creativity. This is why Aglaya is created: everyone can wear the clothes they want, personalised, and custom-fitted. Not finding clothes of your size or that you don't like shouldn't be a problem anymore. Moreover, having custom-made clothes makes you feel unique. The other values Aglaya stands for are ecology and social responsibility. The manufacturing process of the clothes will follow these directions so they can respect the environment and be social committed.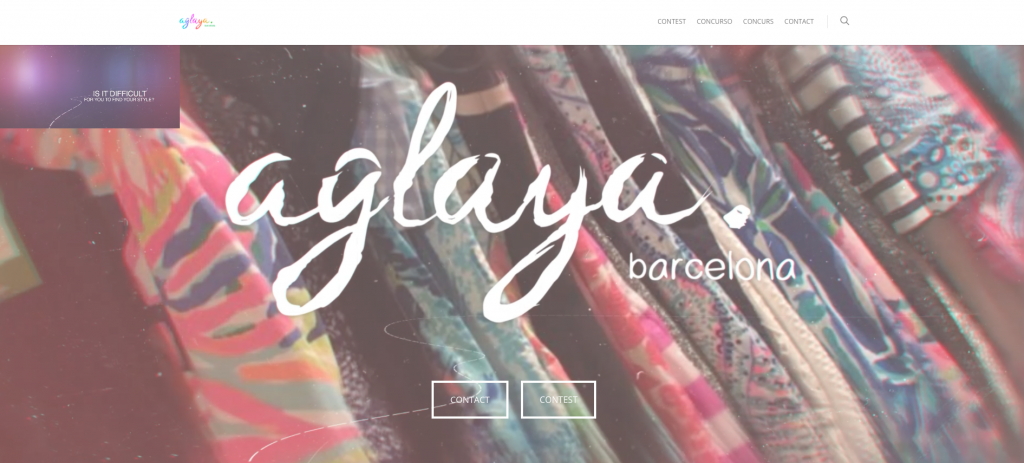 The team
Alex Huguet is "the dreamer", founder and CEO of the company. She has put together all the ideas and ways to set up the company with the help of Magis Teams. She believes everyone is in this life for a reason, and she wants to help anyone who needs it.
From dream to reality there's a big step, this is why Eric Pujós and Mario are in the team. They are the programmers who make Aglaya possible.
"We are part of the executive of the company, but the decisions about the designs and the designers themselves will be external, we will be collaborating gaining a win-win of experience."
They all are very young, in the early twenties. And soon they will be able to introduce more members, as soon as they start the production.
At the present, Aglaya has already a brand new website and has launched its Instagram account, where it manages most of the activity (contests, search for models and designers, etc.) making the design process more collaborative. And soon they will present the first collection.
Links
Website: http://aglaya.barcelona/
Instagram: https://www.instagram.com/aglayabarcelona/