About the projects: GameSquare
The incoming app has already achieved some recognitions as a startup
GameSquare is a marketplace specialised in video games that allows users to buy and sell their games instantly, safely and always at market price. It distinguishes itself from other 2nd hand platforms by developing a system that allows users to choose how much they are willing to pay for a product, and finding instantly a seller willing to sell the product for this price. If a seller is not found, the user can save the fixed price and the platform will let know all the sellers from the territory with similar prices so they are aware there's a buyer interested in the product.
Thanks to this software, users can sell their games instantly to the highest bidder. If they wish to win more money for their game, they can put a price on it and the platform will search for the best buyer. All of this is possible with only two clicks, with no time lost on negotiations, and from home, as the platform also offers a secure payment service and shipment. Finally, to make easier the user experience and to help each user to have competitive offers and prices, the platform conducts a market analysis for each product and sends suggestions to the user so it can make better offers to reach possible clients.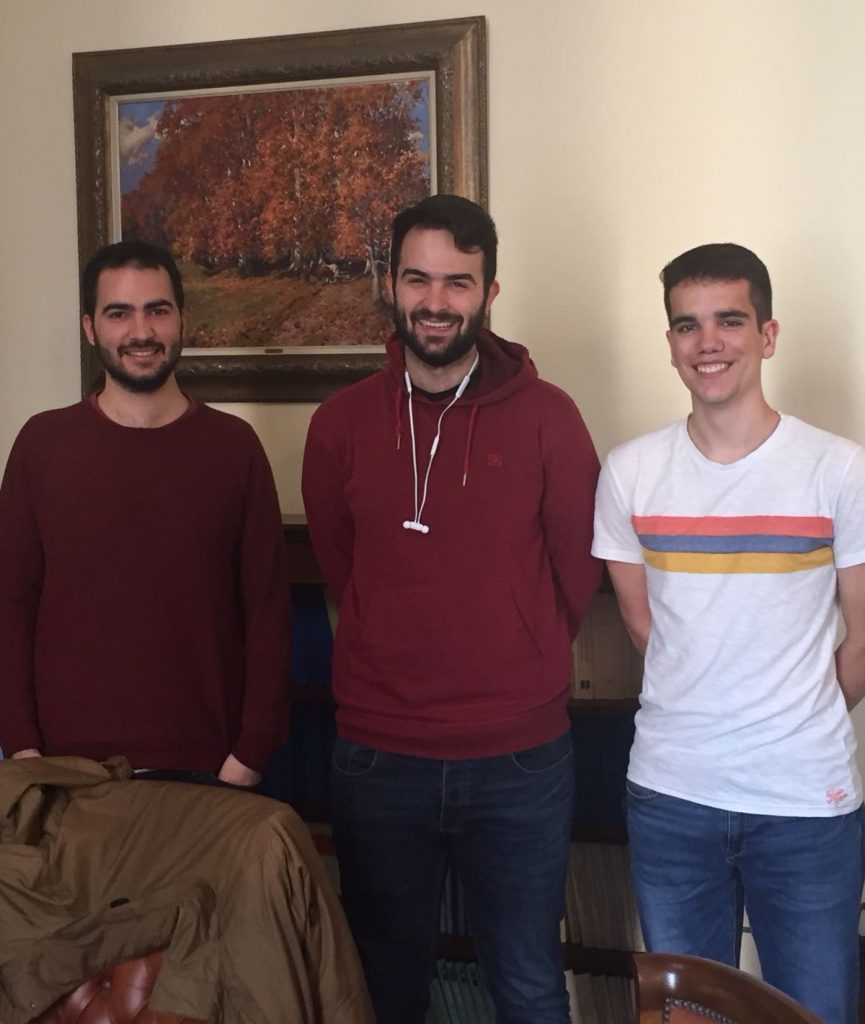 GameSquare has won the 2nd prize at the Hacklab Awards from Universitat Pompeu Fabra, was one of the 6 selected start-up finalist in EO GLOBAL STUDENT ENTREPRENEURS Awards Spain 2018 and they are actually in the last phase of the incubation program of Magis Teams, selected from more than 70 projects over Europe. They have recently taken part in the first edition of the UPF Startup Showcase.
The team members are Gerard Jané (CEO and Political Science student), Jaume Jané (CTO and Bachelor of Telecommunications Engineering at UPC) and Martín Simón (CFO and International Business Economics student).
You can follow their work on Facebook, Twitter and Instagram  (@gamesquareapp).
After all those statements, we can only say that GameSquare is stepping strong.