About the projects: Skatezar
Focusing on skateboarders problems
It's time to hear about the projects leaded by university students that are growing with us in the incubation program. We are starting this series of articles talking about Skatezar and its founder, Laurenz.
Skatezar is an online marketplace for skateboarding. It wants to make skateboarding cheaper, more interconnected and to be the place to trade skateboarding items worldwide. Laurenz Gerold is the founder of the company and has managed almost every aspect of it. He defined the idea, build the website and the app and developed the business plan all by his own. He is a skateboarder himself, and this is why he came up with such a specialized business. It's from the (disappointing) experience as a skateboarder looking for products in the reselling market that Laurenz saw the need of a digital platform for trading skateboard items only.
"The idea of my business came to me while I was in need of a new board, and ran out of pocket money to buy one. I went on a general reselling market and on several Facebook markets, and simply could not find what I wanted to find. The reselling markets were inefficient, hard to use and just generally not attractive for skateboarders."
Specialisation is what makes this app unique and an incredibly useful tool for skateboarders. Having its own specific reselling market, the fans of the sport can have now efficient sales and purchases of cheaper products, necessary because of the expensiveness of the sport of skateboarding.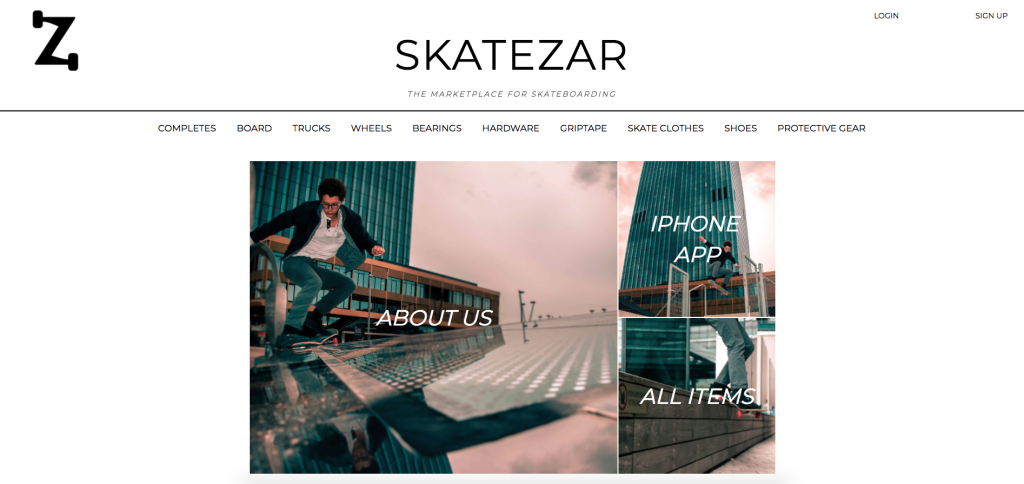 The website is already fully operating for sellers and buyers, and on november '17, Skatezar for IOS was released. Here are some links to the platform: 
Website: https://www.skatezar.com/
Instagram: https://www.instagram.com/skatezar/
App for IOS: https://itunes.apple.com/app/skatezar/id1297399708?l=en&mt=8
We are eager to see Laurenz and his business grow, become more global and be a working solution to skateboarders wanting to trade their products.